The short answer is no, submitting to search engines isn't required. Nowadays, the bulks of search engines (including Google, Bing & Duck Duck Go) analyse and evaluate pages by following links. A single inbound link from any already-indexed page will identify your page to the engine using this logic. If that page links to other pages on your site, those pages will be indexed as well… and so on.
As a result, inbound linking is extremely essential. Backlinks may be the most crucial part of SEO. In theory, a website owner shouldn't have to "scout" or "hunt" for links. There is a natural tendency among web users to link to published content if it is intriguing, interesting, and/or important. The Google PageRank algorithm is built on this foundation.
With all due respect, it can't hurt to submit your site to the search engines. Plus, assuming you just submit to the big boys, it only takes about 10 minutes of labour. And one submission is sufficient — you do not need to submit your site again. It doesn't help your site get indexed any faster or more consistently.
It's worth noting that submitting your site to Google, Yahoo, MSN, and other search engines is completely free. Many SEO firms claim that you have to pay to be indexed. This is not the case, and we would avoid doing business with these companies. They're only interested in making money and aren't working out for your best interests.
Would you ever consider taking a cross-country vacation without carrying a map? It's difficult enough to navigate some areas without a map. How difficult would this adventure be if you didn't have one? Yet, in the internet world, this is exactly what individuals do every day. They attempted to start their own web business without a clear path to success. Then, after months or years of wandering around the internet, they become frustrated and give up. They leave, claiming that the Internet is not working for them. They didn't pick up a map and follow it, which is why it didn't work!
You don't have to get lost in the shuffle of the internet. I've provided seven simple actions below to assist you in scaling your course and getting started the right way. It isn't everything you need to know by any means, but it will provide you with a solid base on which to develop.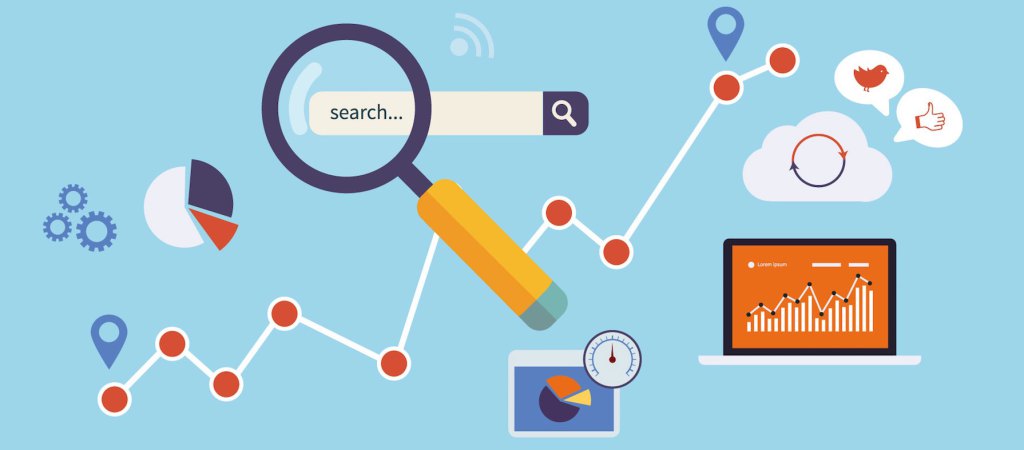 Consider it your road map to Internet marketing success for beginners.
Select a specific market.
When it comes to launching a business, the most common mistake is picking a product and then having a hard time finding people who want to buy it. If you begin your journey in that direction, you will be heading in the wrong direction towards your objective. Wise firms have a different philosophy. They first choose a market and then a product that those people are looking for. To put it another way, businesses locate targeted leads and then ask them what they want to buy, rather than trying to get leads to sell their product to.
Don't even think of starting a business unless you've figured out where you'll generate your leads. First and foremost, consider your target audience. After that, you can begin to formulate a plan for those people. Would you prefer 1,000 daily hits from a large portion of the population or 10 daily hits from desperate folks willing to pay any price for your products? If you're clever, you'll pick those who are eager to buy!
Next, you need to create a product or service for the market. When you reach this step, don't just hop on the affiliate programme bandwagon. There are three main methods for selling a product over the internet:
You create your own exclusive product.
This is the best chance you'll ever have. You can choose your own pricing, sell reprint rights to others, and launch an affiliate system, and so on, if you have built your own product. Don't tell me you won't be able to do this. Because hundreds of thousands of innovative entrepreneurs have launched their businesses using their own information products, you can do it, too.
I'm sure there's something you've learnt throughout your life that you could share in a how-to product. You probably know someone who has the required knowledge for a How-To product, and you could offer to assist them in creating one if you both share the rights to it. Don't discard this opportunity by assuming it can't be done.
You purchase a product's copyrights or form a joint venture for an offline product…
From Rs. 500–Rs. 15lacs/- you can purchase the rights to profitable products. If you believe your target market would be interested in a product that someone else has created, give them a significant up-front cost for the rights to it. In this manner, you can create your own product without ever having to pay royalties. You can also look for things others are selling in magazines that your target market reads. Then call them and ask for the exclusive Internet rights to their goods and/or services for a share of the profits or a one-time fee.
Join an Affiliate Program.
This is a wonderful option if you're just getting started online. It's important to remember, though, that it doesn't have the same earning potential as making your own product or acquiring the rights to one. If you're going to join an affiliate programme, make sure it's something your target market can't do without. It is absolutely necessary for them to have it. Pay close attention to the income you make on each sale as well.
If you only get 5% commission on a Rs. 100 book, you'll only get Rs. 5 per buyer. To make Rs 10,000 in profit, you'd need 2,000 customers. You can't make money like this online! Look for products with greater prices and commissions. Especially with commissions in the 25% or higher range.
Make a unique selling proposition.
Create a unique selling position for your product or service. Too many companies are just trying to be me-too companies online. In the global economy, you cannot be just like the next guy and expect to make a profit. It is too easy for your customers to just go to the next guy's website to order.
You must create a distinct identity for your product or service. What can you offer that no one else can? Can you offer better guarantees, better customer service, more technical support, faster shipping, or lower prices? Think of something that will set you apart from all of your online competitors and describe it in complete detail.
Select a Domain Name and a Web Hosting Provider.
The next step is to choose a domain name that clearly defines your business, unique selling proposition, and offerings. Keep them as short and precise about your company as possible. Use as few dashes or spelling errors as possible in your product. When users type in your domain, both of these things will cause them to leave out part of it. Someone else will benefit from the free traffic you struggled for.
For hosting, I personally choose to use Hosting Raja since they have the fastest customer service and technical support in the industry. Test them out. They will respond to you within an hour… any time, 24 hours a day. No other company I have ever been with has even come close!
Create a user-friendly website.
The next step is to create your website and publish it online for everyone to see. If you want to run a full-time Internet business, we propose that you learn how to create your own website along with one of the many such programmes available at any software store.
As your site expands, you'll save money if you can handle the work yourself, even if it's simply the editing. If your main business is offline and you're just looking for a second income, you might just want to hire someone to build your site for you.
Always keep the customer in mind when building your website. Provide order forms for credit-card orders placed online. Make all of the links simple to interpret. Keep your website as simple as possible. Consider yourself a customer rather than a business owner.
Your customers aren't nearly as enthusiastic about your company as you are. Make sure that the benefits of your site and your USP are prominently displayed. More than half of all internet users never scroll past the first page of content. As a result, you must provide them with the information they require as soon as possible. Benefits, benefits, and more benefits are the requirements for any type of business.
One of the most important aspects of increasing traffic and sales to your website is to constantly provide a freebie as a draw factor. For instance, we provide a variety of free reports, such as weather forecasts, news, and more. The two free e-books that we offer on our site to anyone who subscribes to this newsletter have been our largest attraction for the past eight months.
Whatever type of business you're in, you'll need to come up with a freebie. Make a free report and distribute it. Include a message board or other CGI programme on your website. Showcase your programme for free. To attract people to your site, create something that you can give away for free.
Create Your Own Opt-In Mailing List
Nearly every full-time Internet marketer we know has built some sort of opt-in email list. It's a weekly newsletter that the majority of them send out via email. It could be the end of the road for others. Others may simply have a mailing list to which they deliver crucial updates.
Whatever you choose to do, concentrating on creating a list of devoted email subscribers will put the odds in your favour. Customers rarely buy from you the first time they see your website. The majority of them will join your mailing list, stay for a few weeks or months, and ultimately purchase from you. Before people are willing to spend their money with you, they must first get to know you.